COVID PROTECTION PROTOCOL

The health and wellbeing of the guests and staff are the top priority of Caravia Beach Hotel & Bungalows. Embracing a culture of unique hospitality and with a deep sense of care and commitment for the individuality and health of our guests, extra measures have been implemented at our hotel to ensure the health and safety of visitors and staff.
At Caravia Beach Hotel & Bungalows, your safety comes first. We are adopting the health standards announced by International and Greek Health authorities and are following the regulations to reduce exposure to and transmission of a range of illnesses which include hand and respiratory hygiene and safe food practices.
Guests will therefore be able to freely experience the beach, surrounding gardens and the countless activities and services of the resort, that are mainly accessible in the vast open air landscaped gardens that offer an innate social distancing.
THE LUXURY OF SPACE
the ideal destination for maximum social distancing.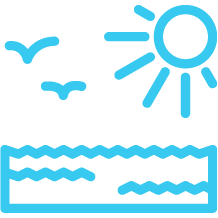 150.000 sq m of flourishing natural gardens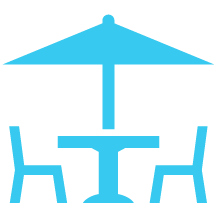 1km long beach line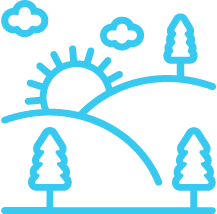 Al fresco dinning options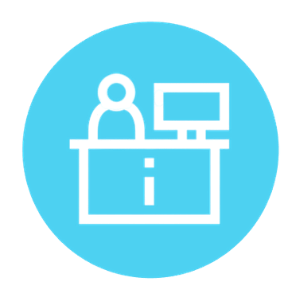 FRONT OFFICE

Our Front Office team will welcome you and will guide you through all the processes in quick and effective manner.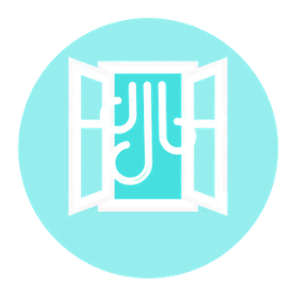 OPEN SPACES

Airy Spaces and fresh air flows indoors and a/c not used in public spaces & restaurants.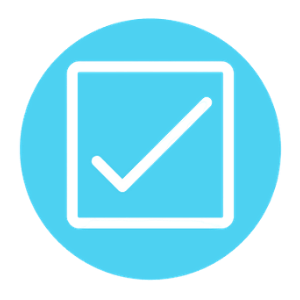 CHECKIN

Swift and comfortable processes mantaining distances with staff using PPE and plexi glass panels.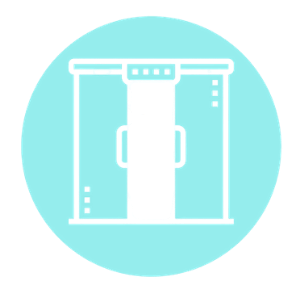 DOORS

Doors open automatically.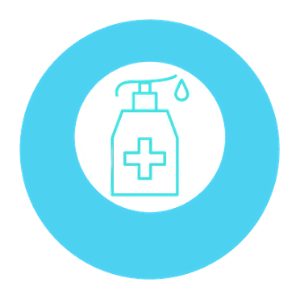 SANITIZATION

Regular sanitization of buttons, door handles and surfaces Cars and mini van, frequently sanitized by Staff, equipped with PPE.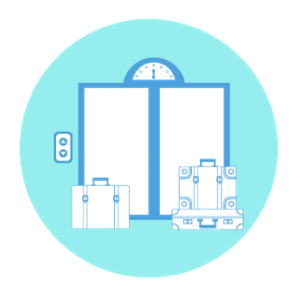 ELEVATORS

The hotel elevators come with a PLASMA air purifier and air purifier. The upgraded ion ventilation device in combination with a UVA lamp effectively sterilizes bacteria and cleans the air in the elevator.

Easy and fast check in procedures applying safe distancing and PPE for staff with the aid of plexi glass panels.
Social distancing applied through clear & appropriate floor signage
Reservation levels will be constantly monitored
Frequent disinfection of surfaces, room keys, POS and floors.

Sanitization stations will be available in the reception and guests will be encouraged to use them

Guests are encouraged to avoid using cash and use cards in order to avoid contact with possible contamination sources
GUEST ROOMS
Cleaning & Maintenance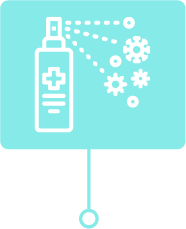 Guest rooms, ducts and surfaces are disinfected with vapor surface disinfection machine.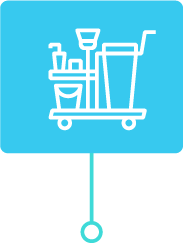 Rooms , Suites and Bungalows are deep cleaned, aired and remain unoccupied for 24 hours before next arrival.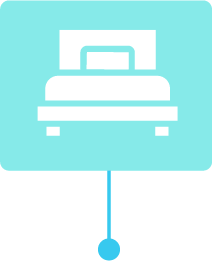 Room directories replaced with contactless versions., stationary, pillows and extra amenities have been removed.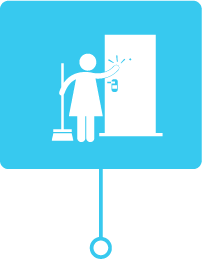 Housekeeping will clean rooms upon request and when guests are not present.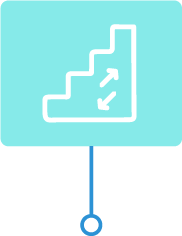 Guests are encouraged to use the stairs for appropriate distancing.

Water testing will be carried out frequently.

Guests are encouraged to use their rooms toilets. Pubpc restrooms are cleaned & disinfected frequently, but are advised to be used only in if necessary.

Use of airconditioning is to be used at guests discretion. Air ducts, filters and grills disinfected upon every room change.

Room Service will be available at an additional cost.

Strict disinfection and cleaning schedules are maintained with the use of certified products.
FOOD & BEVERAGE
Choice & Safety


- Strict HACCP Protocols already in place and enhanced.
- All buffets rearranged in compliance to covid guidelines.
- Staff with PPE on hand to assist in serving.

- All employees wear PPE for serving.
- Gloves and masks are changed regularly and staff receive intensive covid-safe PPE training.
- Sanitization stations available in all entrances and guests encouraged to use them upon entry.
- All surfaces frequently sanitized.
- All tables disinfected after every use.
- Overnight restaurant deep disinfection.

- Tables and chairs are set-up following covid social distancing guidelines.
- Overnight restaurant deep disinfection.

- Touchless menus in place where applicable.

PERSONNEL
- Staff cook stations secured with appropriate social distancing and limit face to face contact. and interactions

INGREDIENTS
- Appropriate cleaning of all ingedients and materials used in food preparation.

UTENSILS
- Appropriate cleaning of utensils and cutlery according to HACCP requirements.

MENUS
- Menus adapted to offer more hot food options.

PRODUCTS
- Appropriate sanitizing products are used throughout the cooking areas.
OUTDOORS & ACTIVITIES
Pools, Beach & Activities


POOLS & BEACH
- Beach & pools regular disinfection.
- Social distancing outside and within pools monitored -Indoor pools will not operate.
- PH and chlorine levels will be monitored frequently.
- Sun loungers will be arranged at 2m distance apart around the pools and beach.
- Sun loungers will be sanitized every evening.
- Towel use is mandatory. A towel station will provide fresh towels after each use.

MINI CLUB
- Mini Club activities will be transferred outdoors and constantly monitored.
- Mini Disco is unavailable.
WATERPARK
- Frequent sanitization.
- Maximum number of children on location.
- PPE by Head Animator.

SPORTS
- All sports activities will be limited to only to outside options and will be available only by reservation.
- Overnight deep disinfection.
- Sanitisation station available.

ANIMATION
- Outdoor wellness options will be available by the Animation Team.
- Appropriate social distancing will be maintained.

ENTERTAINMENT
- Live Music Programs will be available where social distancing can apply.
- Beach Parties will be unavailable.

Easy & fast check-out procedure upon request.Social distancing applied through clear & appropriate floor signage
Appropriate desk space to ensure required social distancing.


Sanitization stations will be available in the reception and guests.
Contactless bill delivery upon request.